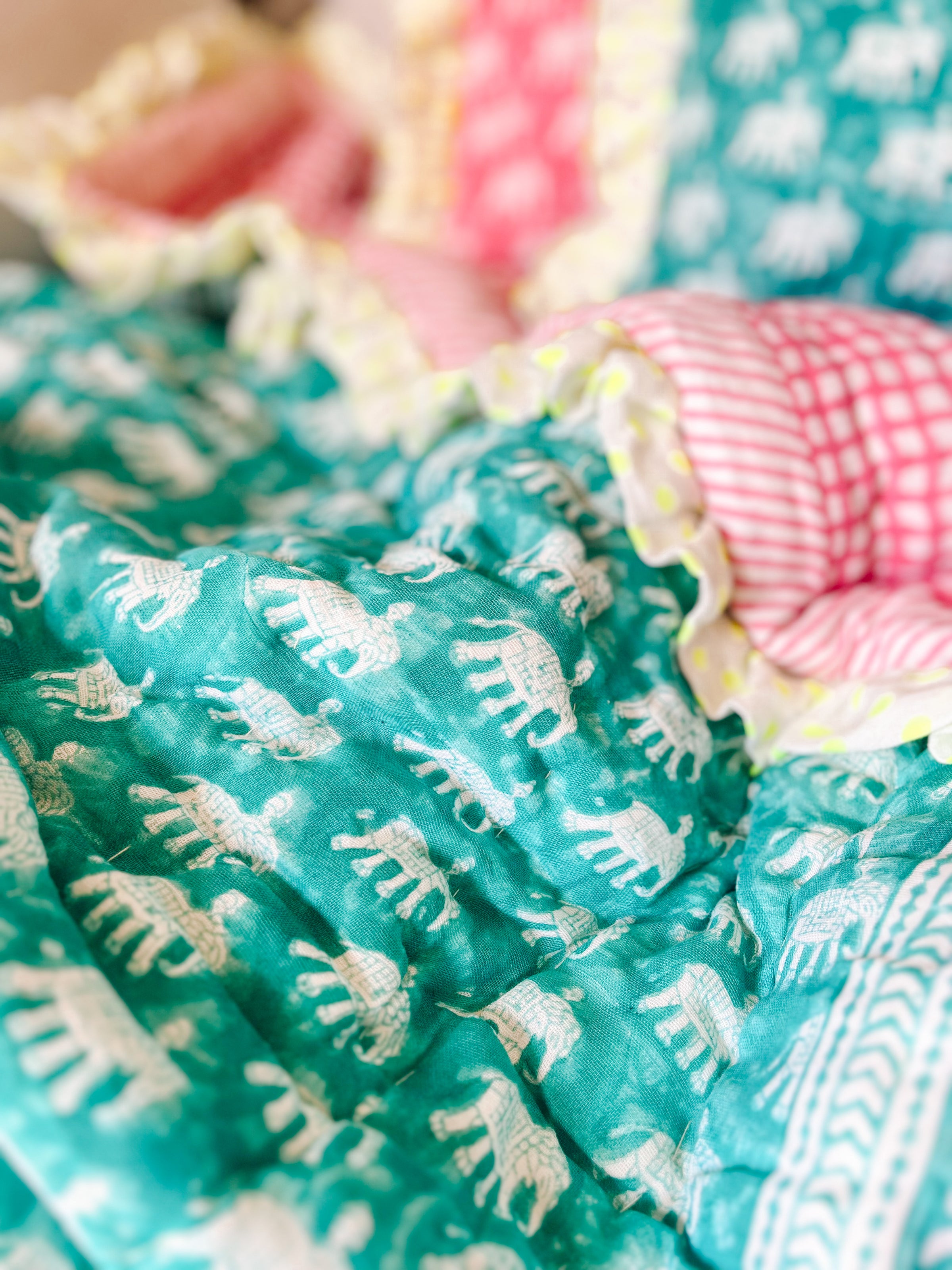 Perfect for using as a quilted playmat for babies, for cuddling in the car, as a teepee floor mat in playrooms or even as a picnic rug; these hardworking block print mini quilts are super pretty and super useful.
📏 A generous 50x50 inches means that these are big enough for single beds and easily wide enough to fit two for cuddles on the sofa!
🛏 Filled with 100% organic cotton, these quilts are much thicker than a blanket, making them just right for the end of a small person's bed.
❄ Did you know that our quilts are suitable for use all year round? Indian cotton quilts cleverly regulate temperatures, keeping you warm in the winter but cool and comfortable in the summer months too.