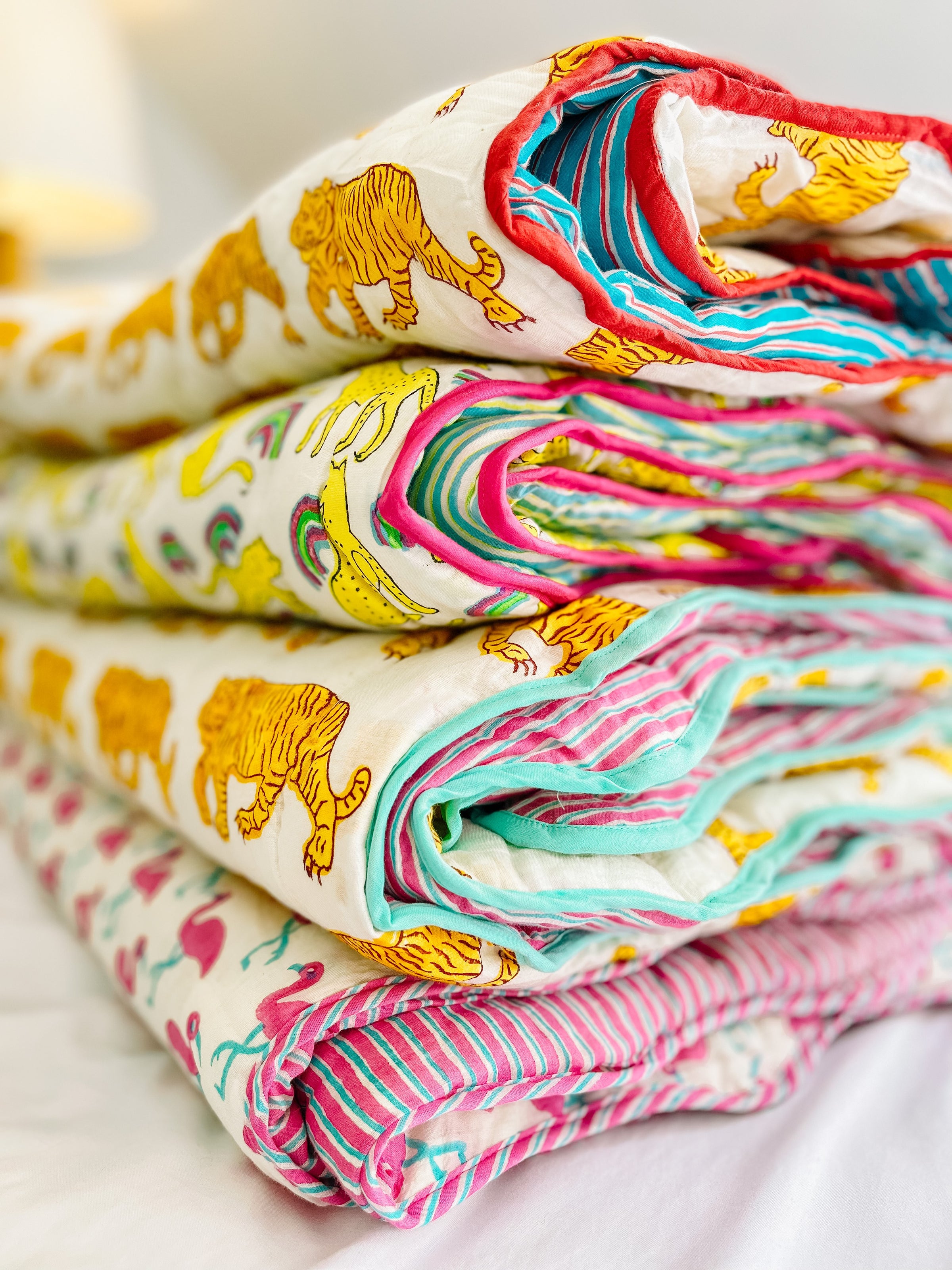 Designed with single beds in mind, but easily big enough for double too, these heirloom block print quilts all come with a matching drawstring storage bag so you really can keep them forever.
📏 A roomy 70x80 size means that these quilts need not be packed away for good when little people move into a bigger bed; they are designed to last and can easily be passed down to younger siblings too.
❄ Did you know that our block print quilts are suitable for use all year round? 100% Indian cotton quilts cleverly regulate temperatures, keeping you cosy in the winter but cool and comfortable with just a top sheet in the summer months.
🌳1 quilt = 1 tree planted. Leave a lasting legacy.